Ukraine Central Bank Review: PayPal, Bitcoin should appear on market, says Analyst
This article was first published on April 27th in CoinTelegraph by Diana Ngo.
The National Bank of Ukraine held a meeting last week to discuss ways of "[improving] the performance of international payment systems in Ukraine" and easing up regulatory constraints for new market entrants.
The conference, which gathered representatives from the National Bank of Ukraine (NBU), international payment firms, banking associations and Ukrainian banks, highlighted the necessity of revising the legal acts that regulate such activities.
The NBU said in a release:
"The attendees welcomed the possible coming of new players to Ukraine's payment systems market and noted that the procedure of registration of payment systems, their members and payment infrastructure service operators is governed by the National Bank's applicable regulations. Therefore, in order to enable new participants to operate on this market, the relevant norms and regulations of the National Bank require amendment."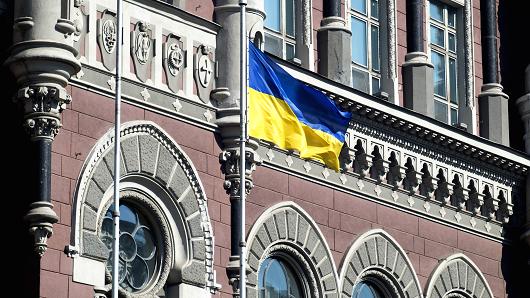 According to Deputy Governor of the NBU Vladyslav Rashkovan, the central bank has set up a dedicated working group made up of representatives of the NBU, professional civic associations, as well as Deloitte and Baker & McKenzie, to work on identifying the obstacles that are facing international online payment systems and "e-money" issuers when providing services in Ukraine.
"The working group's findings will help improve the relevant regulatory acts of the National Bank and create proper conditions for successful performance of international payment systems in Ukraine," further said Rashkovan.
Alexander Karpov, the director of the Ukrainian Interbank Payment Systems Member Association EMA and an attendee to many internal meetings with the NBU, said that the central bank's effort to accommodate international payment systems should benefit the local economy and help get funds from abroad.
He further noted that both PayPal and Bitcoin should soon appear on the Ukrainian market.
Karpov told local media outlet NewsRadio.com.ua:
"The National Bank will ask PayPal to add Ukrainian hryvniya [to their currency list] so that they could work with all of the country's online shops. […] We conducted 15 conferences on banking innovation and bitcoin was made as a proposal to the National Bank to cooperate in the national system of electronic payment initiative."
"I think that in the near future – in two or three months, possibly the end of the year – we can expect considerable and interesting innovation from the Ukrainian market," he added.
Cryptocurrencies, which have been increasingly popular in a country that has been experiencing hyperinflation, were recently subject to a government crackdown.
In contrast to the central bank's new stand on international payment systems, the Ukrainian government said last month it would block the Bitcoin "accounts" of separatists in the country's east.
Valentyn Nalyvaychenko, head of the Security Service of Ukraine, stated:
"Another aspect of the joint work of the Security Service of Ukraine and the State Financial Monitoring Service, as well as the Ministry of Internal Affairs, where necessary, is the blocking of accounts, cards, various 'bitcoins' and so on, where the separatists are trying to funnel money."