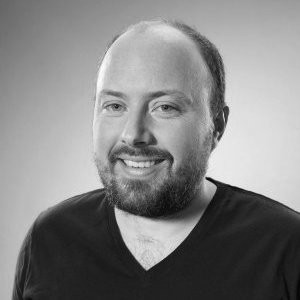 User Interfaces in FinTech
Sean Harper has spent over a decade working at the intersection of technology and finance, and is widely considered an expert in the field. Today, he serves as the Chief Product Officer at 2Checkout where he oversees development and strategy for the leading payments service. Before 2Checkout, Sean ran the payments business for Groupon. He took the business from processing $0 to $500 million in payments volume within the course of two years. Sean joined Groupon after the acquisition of his startup FeeFighters, a payment processing engine that he founded during graduate school. FeeFighters became the basis for Groupon's Breadcrumb Payments.
Sean is a regular speaker on the topic of payment innovation and on the relationship between payments and marketing. He has given talks at elite events including Mobile World Congress, Electronic Transactions Association, PYMNTS Innovation Summit, Future of Money, SxSW, and Money2020.
In addition to his work as a leader, influencer, and entrepreneur, Sean also has extensive experience as an investor. He worked at two early stage venture capital firms where he specialized in finding and vetting promising young finance startups. He remains an active angel investor and adviser to this day. Sean has also worked as a consultant, advising large financial institutions on strategy and operations.
Sean earned an AB in Economics and an MBA from the University of Chicago, and lives in Chicago.