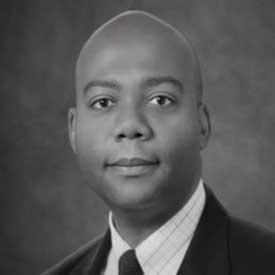 The Future of Plastic
Silvio Tavares is the founding Chief Executive Officer of The CardLinx Association. The Association's members include some of the largest merchants, banks, digital publishers, payment networks and payment processors in the world.  Prior to this role,  Silvio Tavares was the Head of Global  Information Products at Visa Inc.  He led Visa's Global Information and Data Analytics business  comprising Global Risk & Authentication Products, Loyalty Solutions, Media & Advertising Solutions, Business Intelligence and Decision Sciences.
Before joining Visa, he was Senior Vice President and Division Manager for First Data's Global Information & Analytics business.  In that role, he was general manager for First Data's analytics, merchant reporting and First Data Advisors divisions.  Among other key innovations, he established and patented First Data's flagship SpendTrend macro-economic indicator.
Silvio was formerly Director and Head of Financial Technology Investment Banking for ABN AMRO in London where he led successful share offerings and IPOs totaling over $10 billion.  He Joined ABN AMRO from the law firm Shearman and Sterling where he practiced corporate finance law, primarily representing large European financial technology companies and banks executing capital raising transactions or acquisitions.  He began his career at AT&T as an engineer where he authored one of the earliest business method patents for web based payments.
Silvio obtained a Bachelor of Science Degree in Electrical and Computer Engineering from Tufts University, an MBA from Boston College and a Juris Doctor degree from the Boston University School of Law.  He is a member of the New York Bar and has authored over fifteen patents in the field of electronic payments and payment analytics. Tavares speaks French, Portuguese, Spanish and conversational Korean.